OUR DELUXE RANGE
Deluxe Kitchen Compost Bin – Matt Steel
RED FACTOR Deluxe Stainless Steel Odourless Compost Bin for Kitchen Countertop – 5 Litre Matt Steel Food Waste Caddy with 3 Spare Filters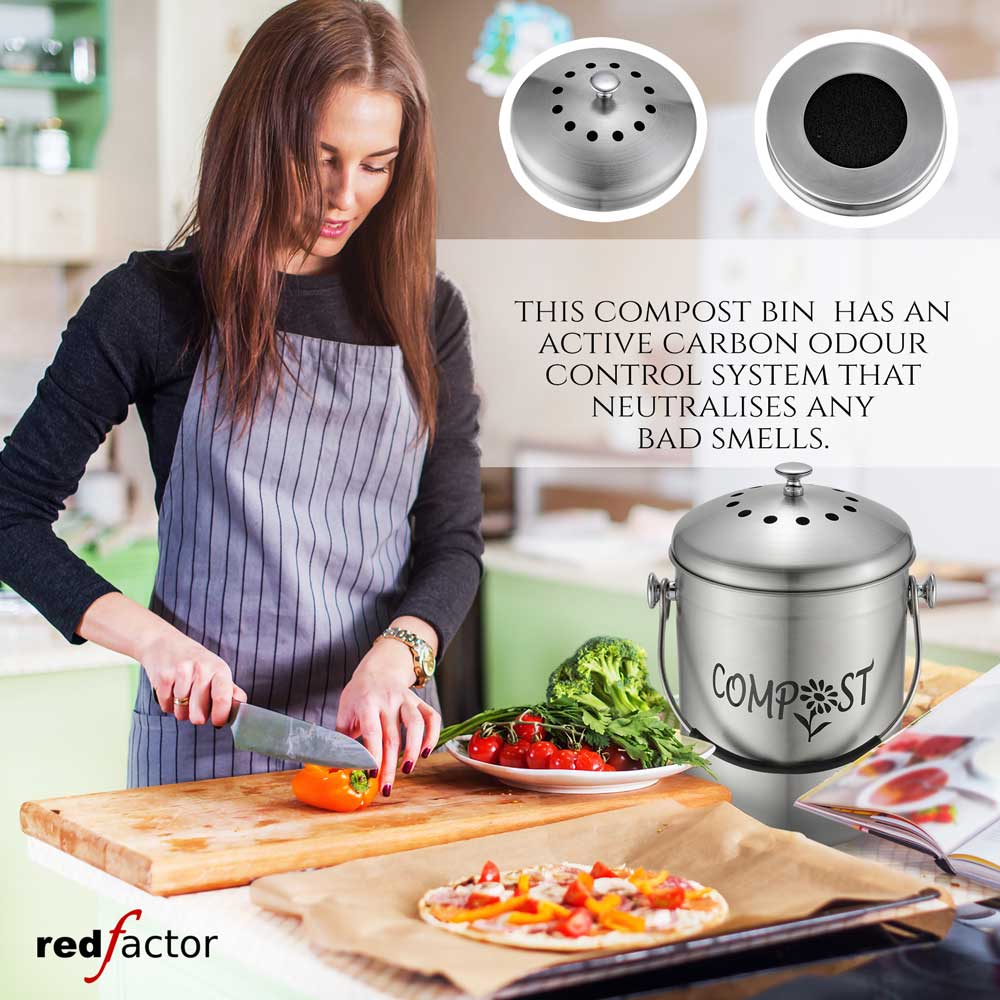 HIGH QUALITY CONSTRUCTION
Built to provide long-term strength and use, these Red Factor Kitchen Compost Bins are expertly crafted using durable stainless steel body that's resistant to rust, cracks and chips. Single sheet moulding technology ensures no welding is done to carefully craft these bins so they remain completely rust proof and do not leach any harmful toxins to the compost at all.
ODOURLESS
You can keep adding food scraps (such as fruits, vegetables, coffee grounds, egg shells, tea bags, newspapers etc.) without worrying about any bad smell, pests or flies. Unlike other bins, this Red Factor compost caddy is equipped with a double-layer active carbon filter and a lid with holes for proper ventilation, neutralising bad smells and controlling odours to prevent it from attracting flies and other pests.
ATTRACTIVE DESIGN
Attractively crafted with a dome-shaped lid, these stylish food waste bins can be placed right on your kitchen countertop to provide easy access at all times while adding an elegant look to your kitchen decor. Elegant yet long lasting, their lids come with filter protection mechanism that increases the life of the filter so you can keep using the same filter for many months.