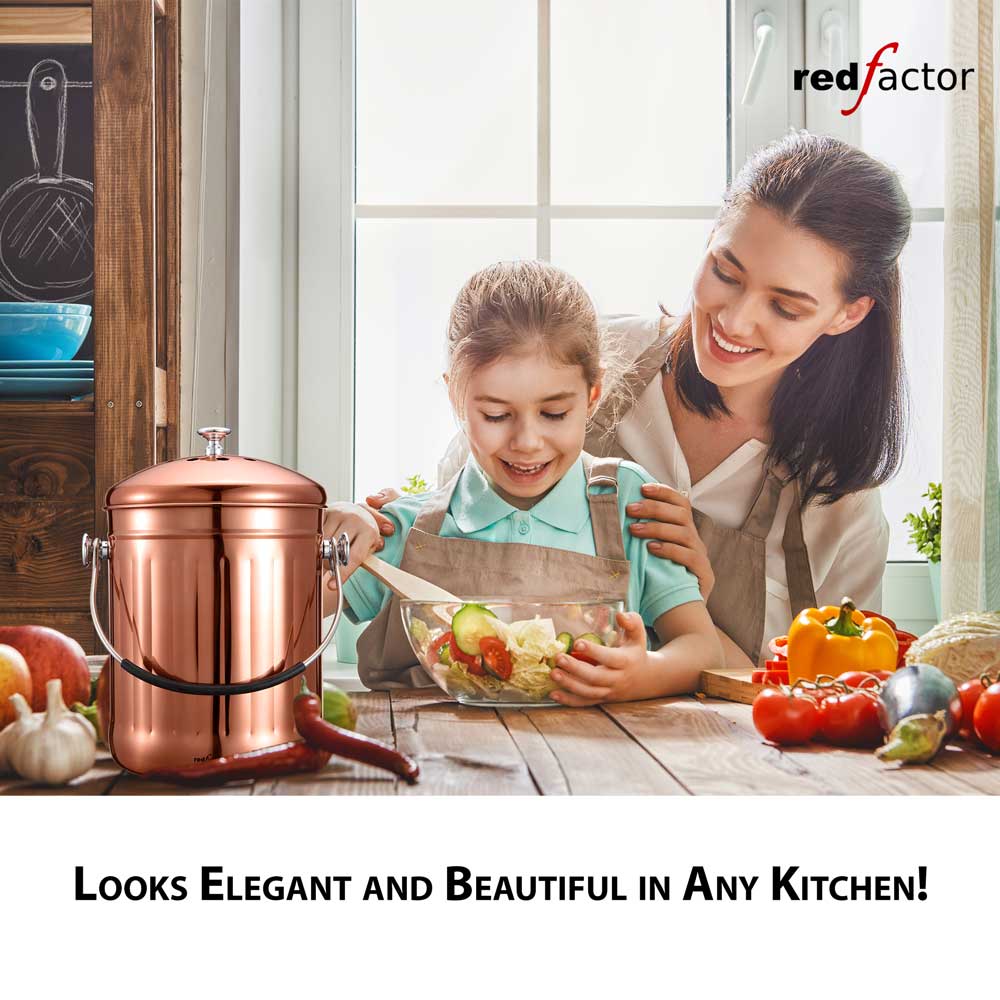 Built to provide long-term strength and use, these Red Factor Kitchen Compost Bins are expertly crafted using durable stainless steel body that's resistant to rust, cracks and chips. Single sheet moulding technology ensures no welding is done to carefully craft these bins so they remain completely rust proof and do not leach any harmful toxins to the compost at all.
Premium Range Catalogue
Browse our exclusive Premium Range Products
New Launch – Deluxe Range
Browse our newly launched Deluxe Range
RED FACTOR – The Name of Trust!
At Red Factor, we believe in designing high quality yet affordable products that improve lives. If for any reason you are not satisfied with your purchase, just contact us and we'll send you a refund or exchange the product. Simple.
Company Registered #11728882
Red Factor Ltd
2 Darnford Close,
Brimingham,
B28 0YJ
UK